Environmental Protection Commitment
PWTransit recognizes environmental protection as one of our guiding principles and a key component of sound business performance. We are committed to providing a quality service in a manner that ensures a safe and healthy workplace for our employees and minimizes our potential impact on the environment. We are fully compliant with all legislation, regulations, standards, policies and procedures governing environmental management and we strive to use pollution prevention and environmental best practices in all that we do. 
At PWTransit we:
Integrate the consideration of environmental concerns and impacts into all of our decision making and activities.
Promote the efficient use of materials and resources throughout our facilities, including water, electricity and other resources, particularly those that are not renewable.
Reduce waste through re-use and recycling and by purchasing recyclable or refurbished products and materials where these materials are available, economical and suitable.
Strive to continually improve our environmental performance by periodically reviewing our environmental policy in light of our current and planned future activities.
Promote environmental awareness among our employees and encourage them to work in an environmentally responsible manner.
Avoid unnecessary use of hazardous materials and products, seek substitutions when feasible, and take all reasonable steps to protect human health and the environment when such materials must be used, stored and disposed of.
Regularly communicate our environmental program to our employees, customers, and the public and encourage them to support it.
Train, educate, and inform our employees about environmental issues that may affect their work.
Purchase and use environmentally responsible products that have been selected on criteria including low toxicity or environmental hazard, durability, use of recycled materials, reduced energy and water consumption, reduced packaging and ability to be recycled, refilled or refurbished at end of life.
Where required by legislation or where significant health, safety, or environmental hazards exist, develop & maintain appropriate emergency spill response programs.
Environmental Management System
As part of our Environmental Protection Commitment program, we will obtain assurances in writing from the existing facility owner that the property is free from any existing environmental liabilities. Prior to taking possession of a property, PWTransit will assess what level of environmental assessment is appropriate for the site and circumstances.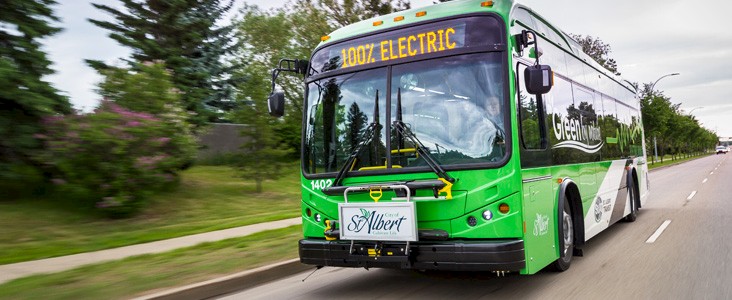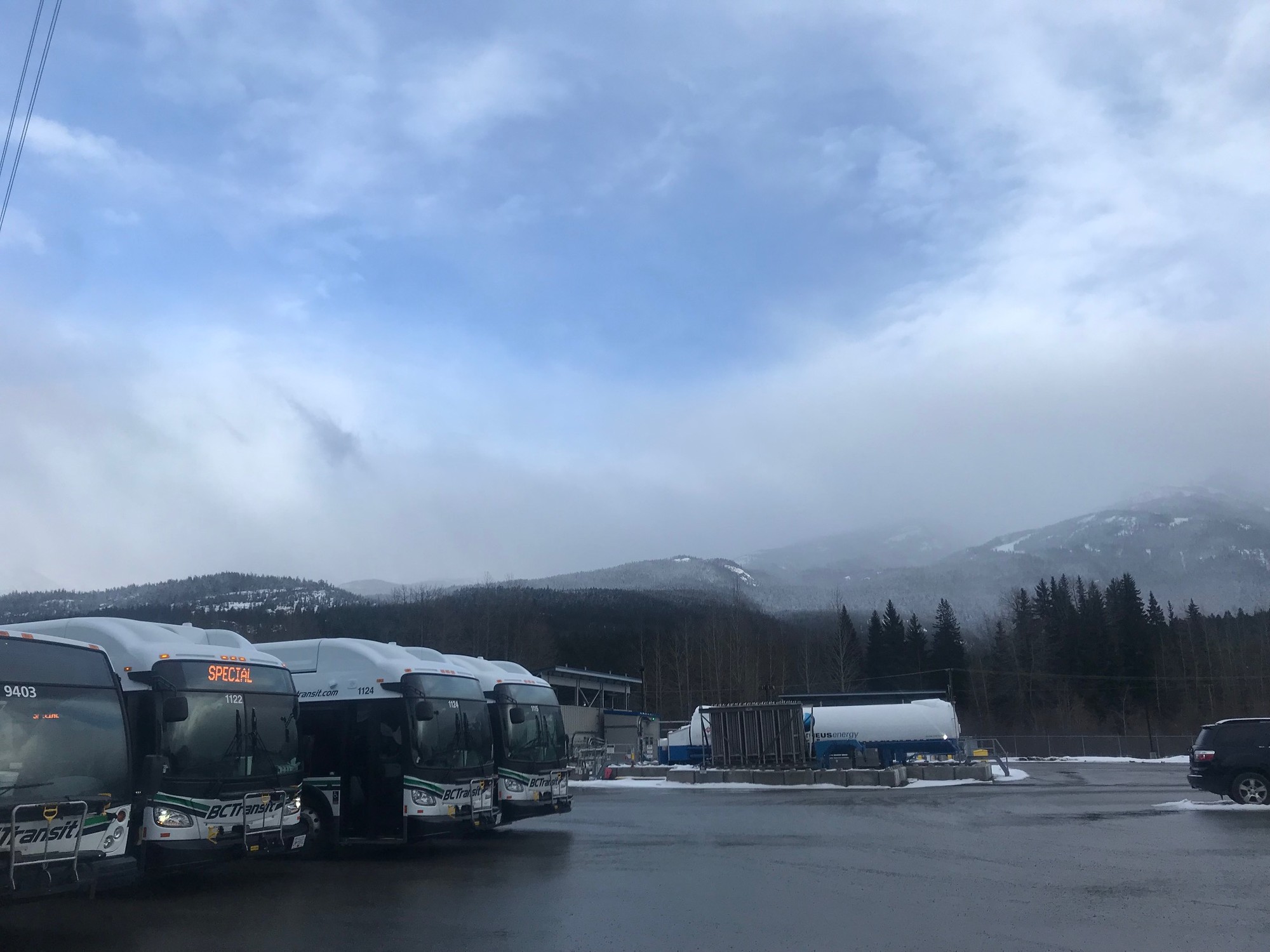 Hydrogen Fuel Cell Project
As part of a joint Federal and Provincial pilot project Whistler Transit Ltd. (a division of PWTransit) was responsible for operating and maintaining 20 Hydrogen Fuel Cell buses; the largest fleet of its type in the world. This state-of-the-art fuel cell technology produced zero carbon emissions and emits only H2O (water vapour) as exhaust. The annual reduction of 2,200 tonnes of carbon released into the atmosphere as compared to conventional diesel buses, the safer regenerative braking system, and an exceptionally quiet electric motor, result in these hydrogen fuel cell buses being a tremendous leap forward in green technologies.
Electric Buses
PWTransit proudly operated St. Albert Transit's new, state-of-the-art, battery-powered buses – Canada's first municipally-owned, long-range electric buses.
The new buses are now in operation and are currently being deployed throughout the network on both local and commuter routes. Drivers and service technicians have now been trained on the unique operation and characteristics of these new vehicles.  Residents will notice the quieter operation of these buses compared to the diesel buses.  They are slightly smaller than a regular sized bus and have slightly fewer seats (32 seats vs 37 seats in a regular bus).