Charter Services
PWTransit provides local and long-distance charter services for large and small groups including corporate organizations, schools, sports teams, and community groups. Our professional motorcoach operators and staff have been trained to transport our clients safely and to their destinations.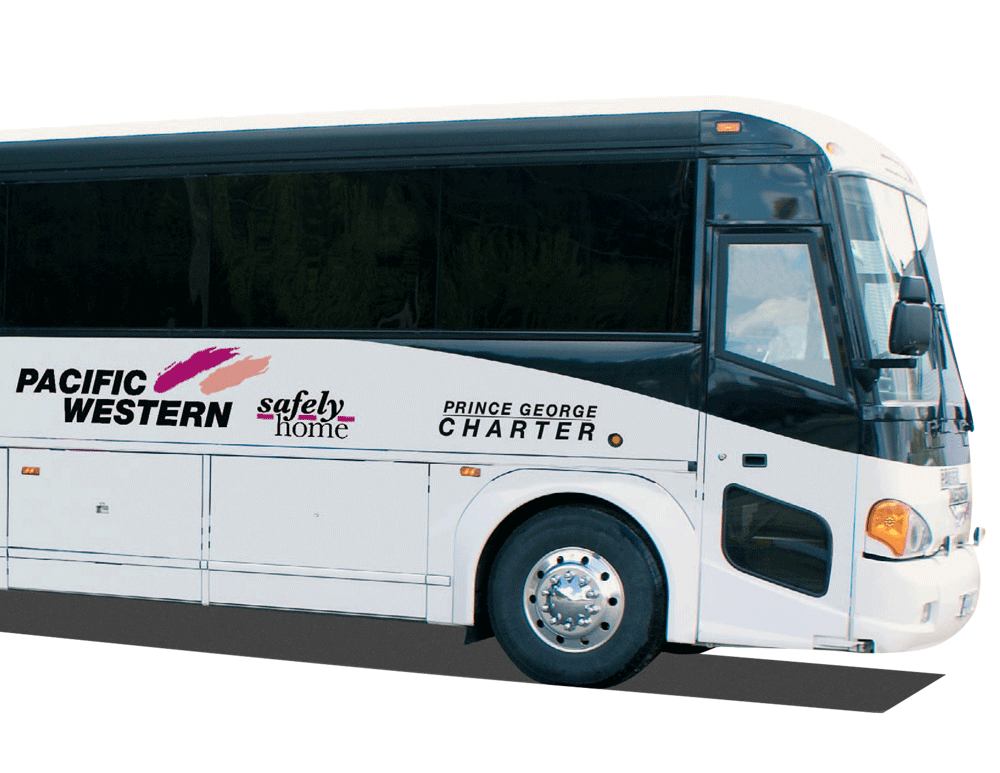 Ride With Us
For over 30 years, we have been Safely transporting groups around British Columbia, Alberta, Ontario, and across the country. Now more than ever, we know that health and safety are at the forefront of everyone's minds.
Any Group Size, Any Distance.
Our diverse fleet can transport groups of all sizes. With extensive knowledge of the country routes and courteous, hands-on, experienced staff, we can ensure you that your group is moved efficiently, punctually, and that all of your transportation needs are met.
We will get you there, Safely Clean
Over the past few months, we have been busy evaluating all aspects of our business to ensure staff and passengers' absolute safety and protection. We have responsibly revamped our operations where necessary and have developed a new program called Safely Clean. Safety is our first Core Value, and Safely Clean is our renewed and strengthened commitment to safety in this new normal. 
We are taking extra measures across all operations. We have introduced enhanced cleaning and sanitization protocols, and ongoing communication of hygiene and safety tips to staff and passengers in our offices and coaches. We are working with our client partners to encourage their groups to wear masks and practice social distancing while embarking, onboard, and disembarking.  
 We make use of industry-leading techniques, such as the Electrostatic Sprayer, which allows safe sanitizers and disinfectants to wrap around and evenly coat all hard to reach surfaces for a more complete clean.
Quality. Reliability. Safety.
Book your next trip with us.